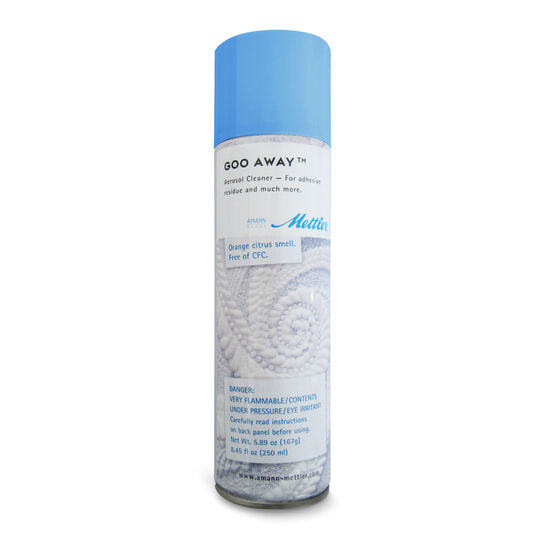 Availability in online store:
---
Product Description
---
Description
The cleaning spray GOO AWAY™ is the perfect helper for quickly cleaning embroidery needles and hoops or even quilting hoops and removing adhesive residues. It can also be used on a wide range of materials such as wood, plastic, metal or even glass in order to remove soiling gently and easily.
Additional information
Shake before use. Spray evenly from a distance of around 25-30 cm and leave to sit for 30-60 seconds. Residues are best removed with a piece of material.