Availability in online store:
---
BERNINA 770 QE PLUS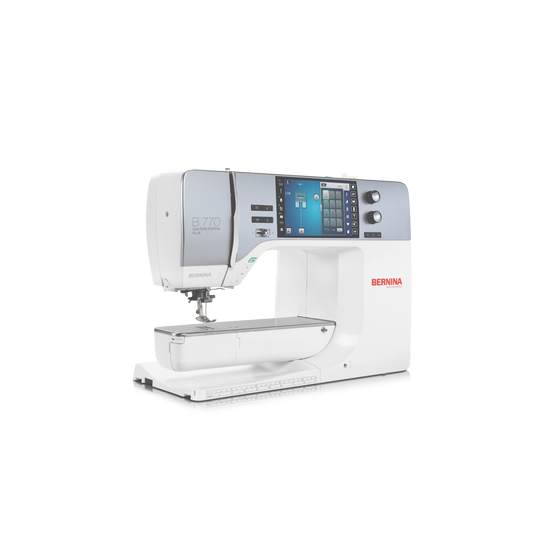 Product Description
---
Description
A PLUS in Comfort & Functions
---
Features
Extra Large 7" Color Touch Screen
Convenient Quilting without Foot Control
BERNINA Stitch Regulator (BSR) Included
Jumbo Bobbin with 70% More Thread
Dual Feed for Precise Patchwork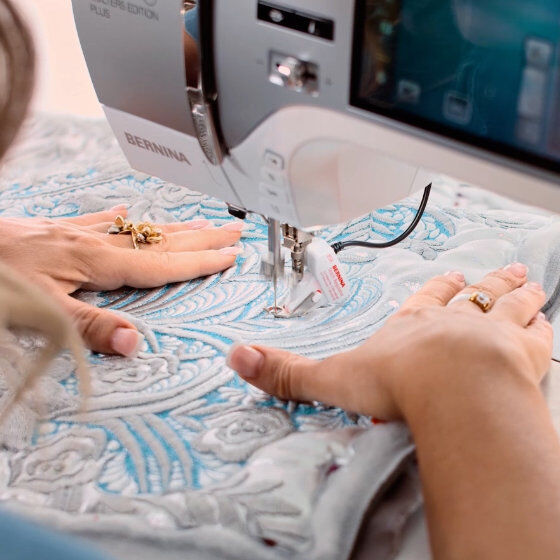 Finest stitches at any speed
Achieve perfect, equal-length stitches
Perfect results no matter which speed
Perfection comes standard
The BERNINA Stitch Regulator (BSR) guarantees precise stitch quality and perfect results at any speed during free-motion quilting.
What quilters need
Many new quilting stitches
Easy-to-use BSR 3 Mode
2 or 4 stitches per inch
With the BSR 3 Mode, you will be able to set your stitch length to 2 or 4 stitches per inch for easy quilt basting. Furthermore, the B 770 QE PLUS offers a total of 74 quilting stitches.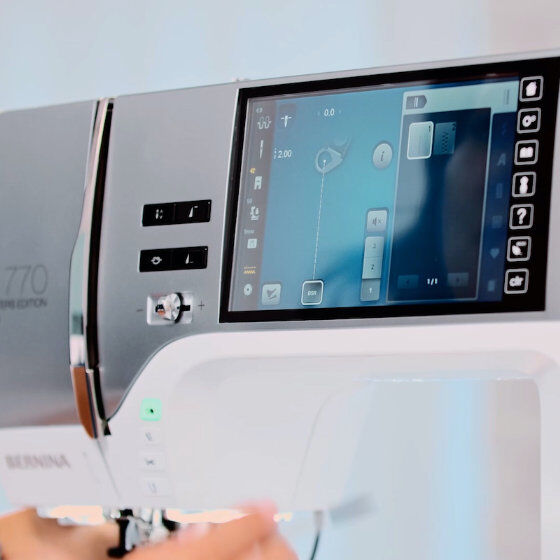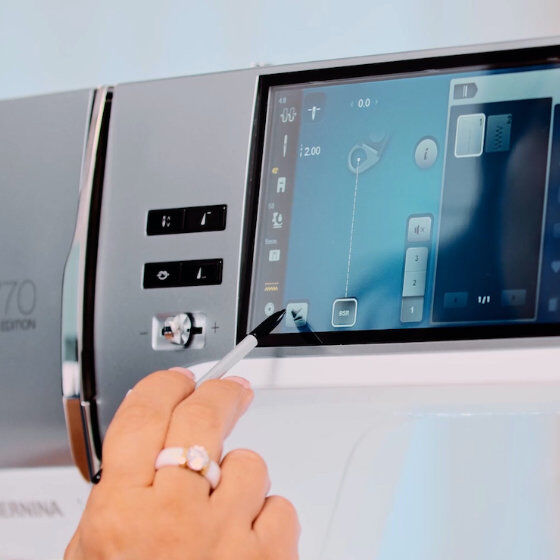 Reduce quilting fatigue with KickStart
Relax your foot for more comfort
Easily control the start/stop function
Perfect when quilting for long periods of time
The KickStart function allows quilting in a continuous sewing mode without having to keep constant pressure on the foot control. The function can easily be activated or deactivated on the touch screen.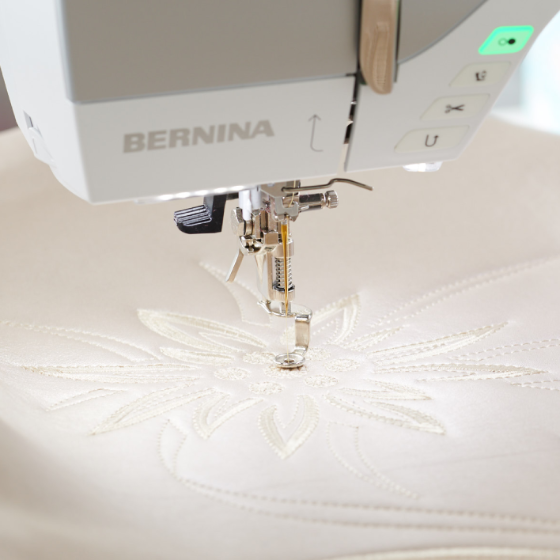 Pinpoint Placement and Lock function
Place your embroidery design exactly
Lock your designs during positioning
Professionally positioned designs
Place your embroidery design on the fabric exactly where you want it – quickly and precisely. The new Lock function will help maintain the size of the design while you position it.
Group/Ungroup and Rearrange designs
Group or ungroup designs
Rearrange designs
Both functions can be combined
Combine embroidery designs to edit all at one time with the Group feature. Break apart designs to edit individually using the Ungroup feature. Change the stitch out sequence of design layers. Use Rearrange in combination with Group and Ungroup for further editing possibilities.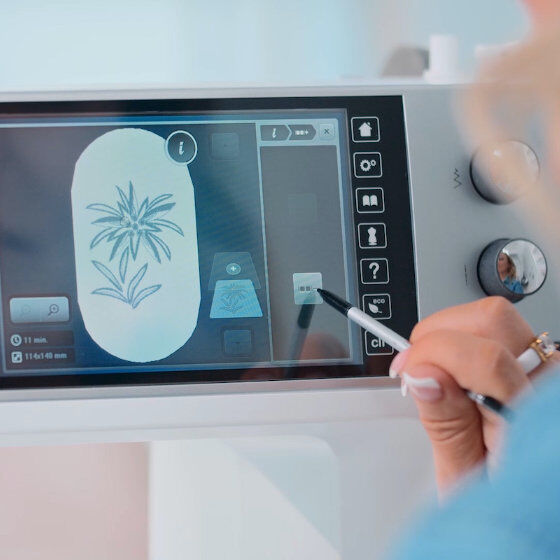 Sew silk & leather like a pro
Handle special materials with ease
Enjoy superb fabric feed
Optimum visibility while sewing
The innovative BERNINA Dual Feed is easily engaged when needed and tucks completely out of the way when it's not.
Quiet & precise
Ideally suited for decorative stitches
Sew & embroider for longer periods of time
More time for your creativity
The BERNINA Hook sews high-precision stitches with speeds up to 1,000 stitches per minute. The bobbin holds 70% more thread than standard bobbins.
Beautiful couching
With the Rulerfoot #72 / #72S
And the Couching Inserts
Easy to use in the hoop
The Adjustable Ruler Foot #72 / #72S can now be selected while embroidering with Couching Inserts. The possible embroidery area will adjust accordingly. These accessories are optionally available.