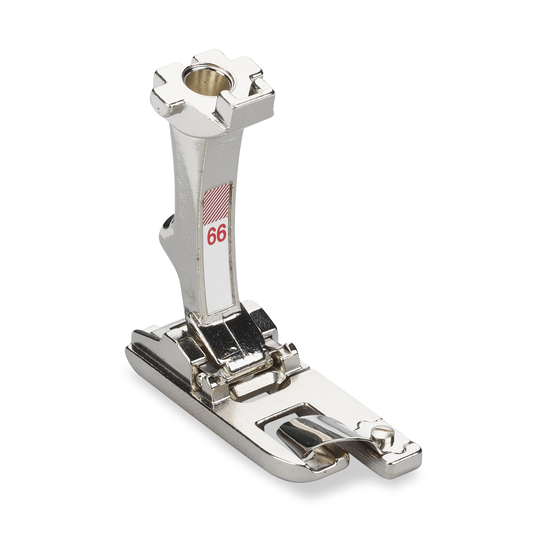 Availability in online store:
Select Styles for Availability
---
Zigzag Hemmer #66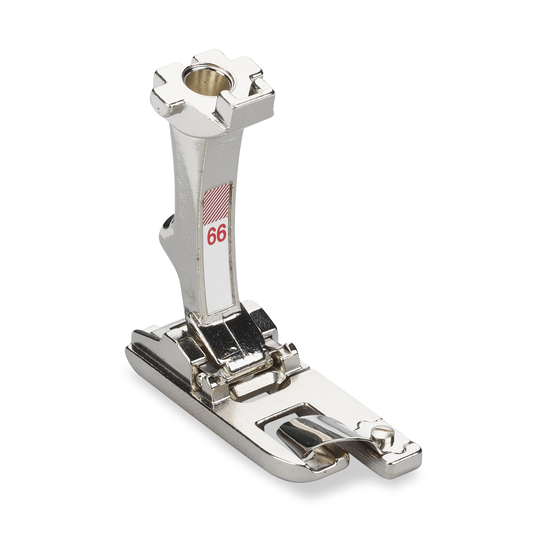 Product Description
---
Description
Decorated hems, sewn quickly
---
Features
Creating double-fold hems using a zigzag or decorative stitch
This foot saves on work and time
For hems with a width of 6 mm
For medium-weight materials
For 5.5 mm and 9 mm machines
Zigzag Hemmer #66
Zigzag Hemmer #66 offers the advantage of a dedicated hemming foot for medium weight fabrics. The fabric is fed into the scroll from the front and turned under twice for before reaching the needle.
The hem is then sewn with a zigzag stitch. The guide in the sole of Zigzag Hemmer #66 enables the hem to advance smoothly under the foot.
With a stitch width of 6 mm, this BERNINA presser foot is ideal for sewing projects using medium weight fabrics.