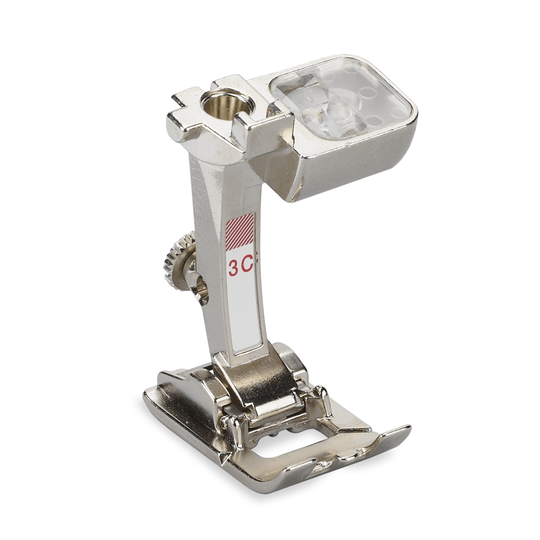 Availability in online store:
---
Buttonhole Foot #3C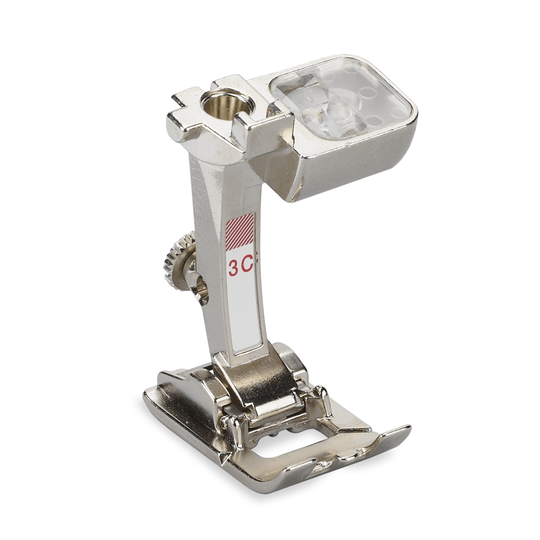 Product Description
---
Description
5 mm or 9 mm stitch width, for 9 mm machines
---
Features
Sewing buttonholes of different lengths
Gathering using thread or elastic thread (smocking)
With or without cording
For 9 mm machines
---
Compatible Maschines
BERNINA 560, BERNINA 570 QE, BERNINA 580, BERNINA 590, BERNINA 710, BERNINA750 QE, BERNINA 770 QE, BERNINA 780, BERNINA 790PLUS, BERNINA 790 PLUS, BERNINA 820, BERNINA 830, BERNINA 880 PLUS, BERNINA artista 185, BERNINA artista 200, BERNINA artista 640, BERNINA artista 730, BERNINA aurora 450
For legacy machines manufactured before 1970, please contact your BERNINA Store.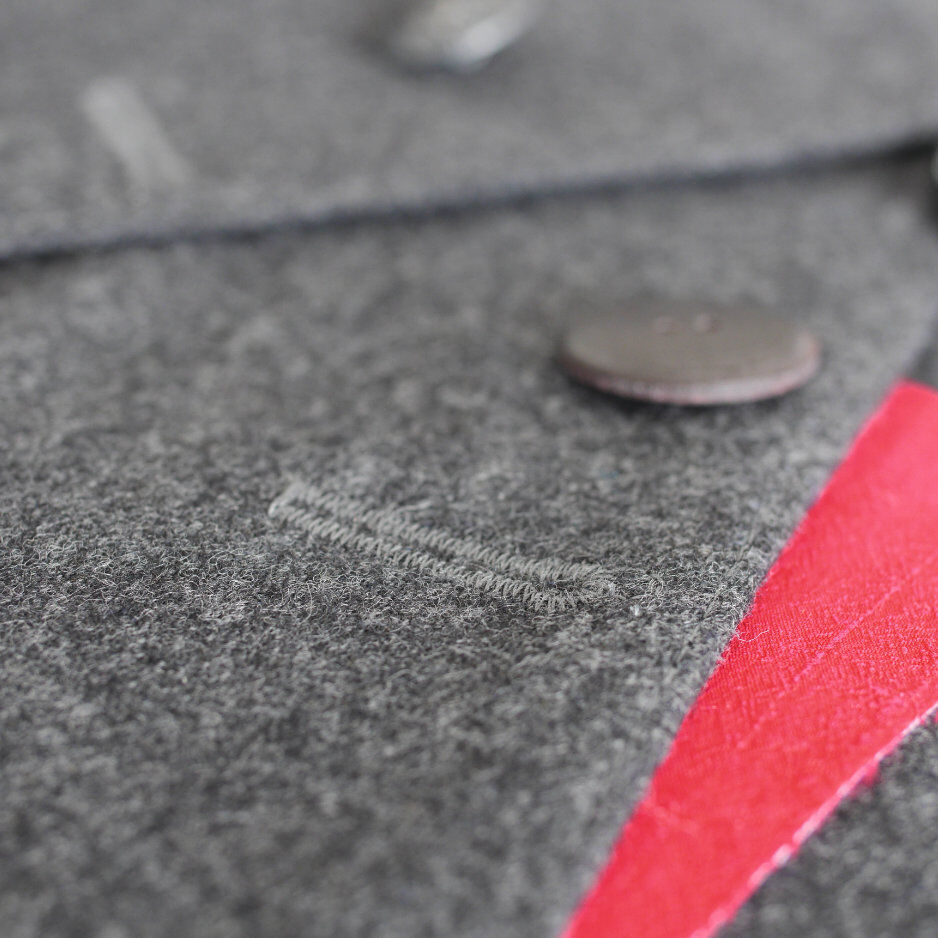 Buttonhole Foot #3C
Buttonhole Foot #3C is ideally suited to sewing buttonholes, as well as gathering with cord or elastic (smocking). Thanks to its practical grooves, Buttonhole Foot #3C is able to glide smoothly over the thread beads of the buttonhole, enabling particularly easy and precise sewing.
The upper thread can be conveniently pulled to the back through the slot in Buttonhole Foot #3C before you begin sewing. In this way, attractive buttonholes with and without cording can easily be sewn in the desired length.