Sleeves for the tailor bust
Availability in online store:
---
Sleeves for the tailor bust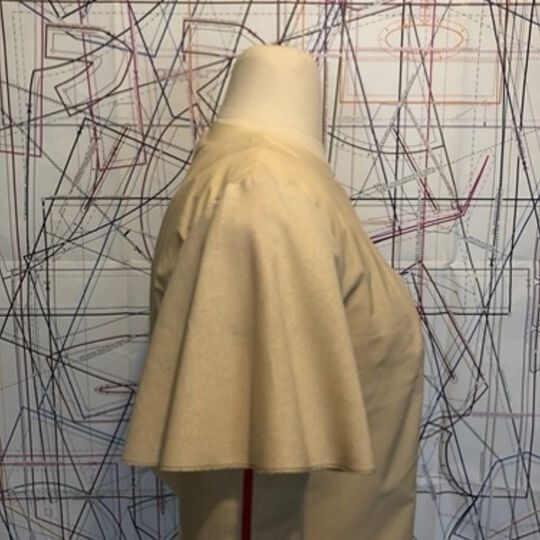 Product Description
---
Description
Nähen Sie in diesem Kurs einen Ärmel für Ihre Büste. Drapieren und konstruieren sie viele Ärmelvariationen direkt ohne zuvor den Schnitt auf dem Papier anfertigen zu müssen. Der Ärmel wird aus einem Grundschnitt erstellt und Ihnen angepasst. Genäht und angefertigt wird aus Nessel. Stoff, Bänder, Füllwatte ist vor Ort vorhanden.
---
Features
Kursdaten: 29.04.2023
Tag / Zeit: Sa 09:00-15:30
Dauer: 6h
Level: Mittlere
Kursleiterin: Sandrine Praz
Kursort: Gubelstrasse 39, Zürich
Material: Persönliches Nähzeug (eigene Schere, Stecknadeln, Massband), Projekt
Sandrine ist gelernte Schneiderin mit einem Masterabschluss in Modedesign und Accessoires an der HEAD - Genève. Jeweils ein Jahr ihres Studiums absolvierte sie in Basel mit Schwerpunkt experimentelle Formfindung und in Dänemark mit Vertiefung in Nachhaltigkeit. Sie arbeitete als Freischaffende Designerin bei verschiedenen Institutionen und sammelte Erfahrung beim Schweizer Label YVY in Zürich. Bei BERNINA Zürich unterrichtet sie Schnittanpassungen und gibt diverse Workshops.
Sandrine Praz
Entwerfen Sie das Kleidungsstück, von dem Sie träumen. Sandrine unterstützt Sie bei der Umsetzung.